It is time for innovative growth.

It is time for environmental friendly.

Energy saving, cost effective and efficiency are purses of process industry.

In western developed countries, flexographic preprint has been for many years the premium printing process for food and pharmacy packaging, covering more than 70% of applications for corrugated cartons, labels, plastic flexible packaging, folding cartons and paper bags.
Shandong Century Sunshine Paper is catching up with this trend so as to create one stop shop fully integrated packaging solution for more added values. In association with Bobst, 5 tailor made flexographic preprint CI presses are manufactured of which 2 were put into operation at Century Sunshine fleet plant in first half of 2014. These two presses are making a great revolution to the printing and packaging industry with the leading technology and unique advantages.
---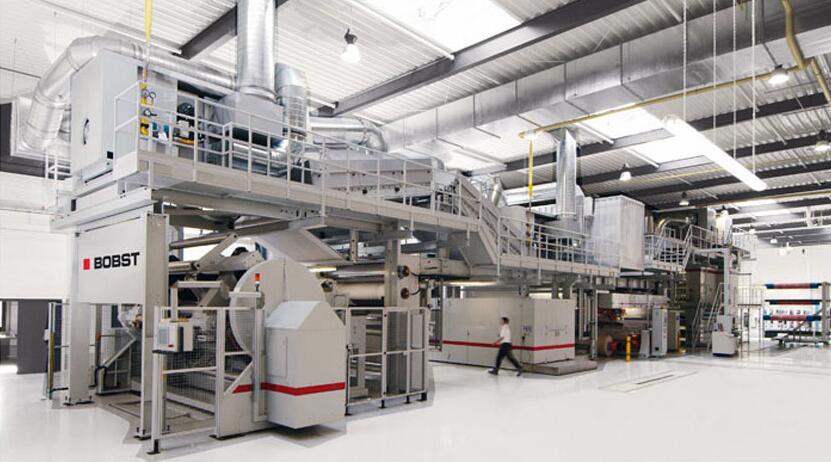 NO.1
Unique Equipment Advantage
Here is the tailor made Bobst flexographic Central Impression prepress with 8 plus 1 printing stations. It configures GPS multicolor automatic registration to ensure reliable and stable quality.

8 printing units are surrounded by the central impression drum with top level of registration accuracy plus minus 0.08 mm.

Running speed designs for 500 meters per minute, machine width 2500 mm, the highest efficiency by far in the world.

Fastest change over speed, most suitable for the long runs and the short.

Water based inks ensure safety and friendly environment especially for the food packaging application.

Here is the film coating technology which is replacing with the old film lamination to increase the efficiency and reduce the costs.

Here is the integrated inline corrugator from corrugating, die cutting to converting, the most efficient technology so far.
NO.2
Leading Process Advantages
Corrugated board used as corrugated cartons consists of top layer, medium fluting and bottom layer.

Preprint is relevant to the process of post printing and offset printing.

Post print also called flexographic print refers to the printing process on the corrugated boards followed by die cutting.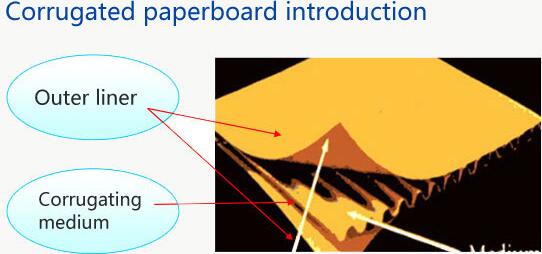 ---
Since post print is only applied on the surface of corrugated boards, wash bars are quite often occurred on uneven smoothness of corrugated boards or lighter weight paper for the top layer is furnished.
Further, crush resistance is reduced after multi-color printing processes, therefore higher weight paper for the top layer has to be used. Sheet to sheet feeding method reduces efficiency and increases wastes and costs.
Offset print defines the top layer in sheet format is printed on offset press before it is laminated and die cut.

Wash bars are frequently occurred if top layer of paper is in lower substance.

With offset printing and laminating process, strength is damaged and crush resistance is reduced, therefore higher substance paper has to be used.

More complex operations and wastes for larger formats.
With offset printing process, paper roll has to be sheeted and palletized before next process starts, more waste and handling costs besides lower efficiency and higher costs from sheet to sheet feed method for printing and laminating.
Flexographic preprint process is applied on large size press using resin plates, fully integrated corrugating with other two layers of paper in rolls before corrugated boards are made.
Flexographic preprint is know as the most excellent and promising printing process on earth.
The latest plate making technology, color management, HD dot technology, servo technology ensures highest printing quality, as close as offset quality.
Flexographic preprint process incorporates multi in line processes which shortens the work flow and increases the productivity by 40%.
---
NO.3
Attractive Cost Advantages

With preprint process, physical strength property can be increased by 20 to 40% comparing with post print due to less pressure and hurt to the corrugated box structure during the whole corrugating process which makes it practical to lower the substrates.
---
Quote from Printing Technology issued in July 2014 on Preprint vs Offset print
| | | | |
| --- | --- | --- | --- |
| Item | Top Liner | Medium Flute | Bottom Line |
| Base weight for offset print(g/㎡) | 250 | 140 | 140 |
| Base weight for flexo preprint | 200 | 120 | 140 |
| Variation in base weight(g/㎡) | 50 | 20 | 0 |
| Annual output difference of 100 million square meters of paper (ton) | 5000 | 2720 | 0 |
200gsm preprinted top layer replaces 250gsm offset printed, and 120gsm medium with 140gsm medium as fluting. If 100 million square meters of corrugated cartons are produced, 5000 tons of top layer and 2720 tons of medium paper can be saved.

With preprint process, the base paper of 230gsm can be replaced with 170gsm, 200gsm with 140gsm but results in a saving of 6000 tons of paper alone to produce 100 million square meters of corrugated boxes. Profit and benefits are generated from material and energy saving, less wastes and pollution as well as efficiency.
| | | | |
| --- | --- | --- | --- |
| Item | Top Liner | Medium Flute | Bottom Line |
| Base weight for offset print(g/㎡) | 230 | 140 | 140 |
| Base weight for flexo preprint | 170 | 120 | 140 |
| Variation in base weight(g/㎡) | 60 | 20 | 0 |
| Annual output difference of 100 million square meters of paper (ton) | 6000 | 2720 | 0 |
| Saving from Century Sunshine Preprinted paper(%) | 26.1 | 14.3 | 0 |
The business model of "Centralized Preprinting, Distributed Corrugating" allows customers such as brand owners to procure the preprinted paper from Century Sunshine Paper for decentralized corrugating locally nearby customers to ensure most consistent color, quality and standard, to further reduce dramatically the production and logistic costs.
---
NO.4
Premium Paper Advantages
Over ten years, Century Sunshine Paper Group invested and built 100,000 tons of white top liner, 200,000 tons of lightly coated white liner and 500,000 tons of coated white liner with world class technology. Being the Asian leader of white top products, more than 50 patents are awarded to Century Sunshine Paper. Entrusted by national authorities, standard of white top liner is made by Century Sunshine Paper. The lighter coated white liner of 125gsm, 140gsm and 170gsm are exclusively produced only by Century Sunshine Paper Group. A total capacity of 1.2 million tons ensures a reliable supply of base paper to flexographic preprint consumption.

Customer value, the consistent pursue for Century Sunshine Paper

During the course of this great revolution to the packaging industry, Century Sunshine Paper Group are making full advantages of facilities, processes, cost and base paper to maximize the increasing demands quality and cost effective from brand owners of dairy, beverage, food, electronics industry, and work and walk together with hand in hand on the sunshine broad way to energy saving, high efficiency, sustainable as well as environmental friendly future.